First thing you need is a kitchen..
Break out all your ingredients and strew them around to make it look like you know what you're doing
Grab a pound of veal and a pound of Italian hot sausage. I usually use about 1/2 these packs.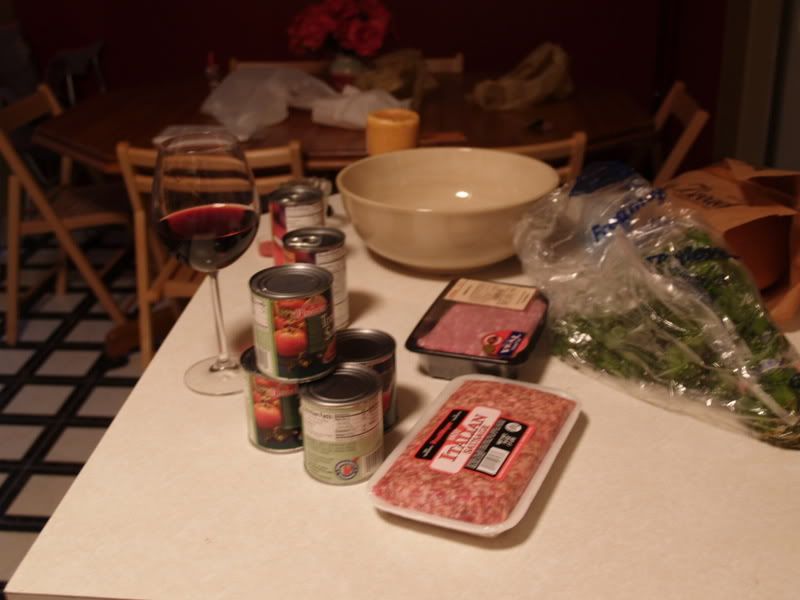 Put into frypans and turn your heat to just above medium.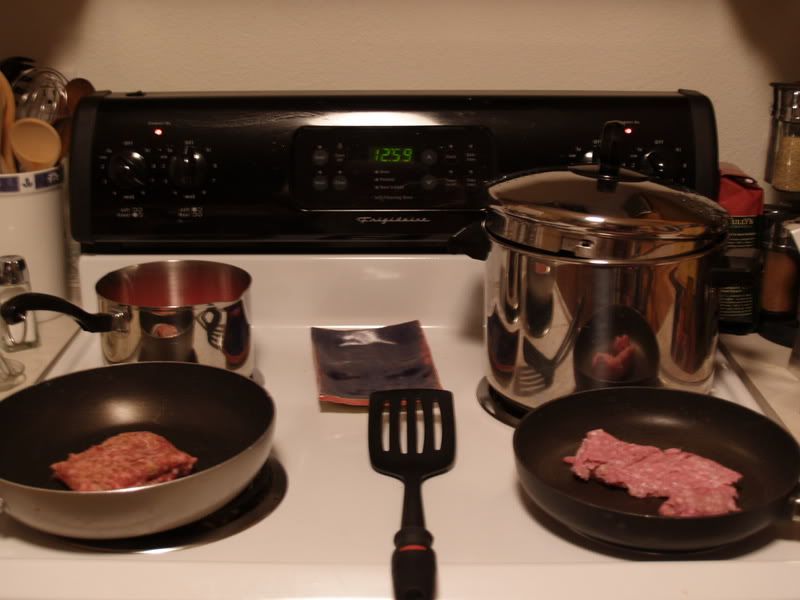 Slice up two fresh garlic cloves, reall thin like. toss them into the pans with the meat. It will melt right in and it taste and smells like heaven.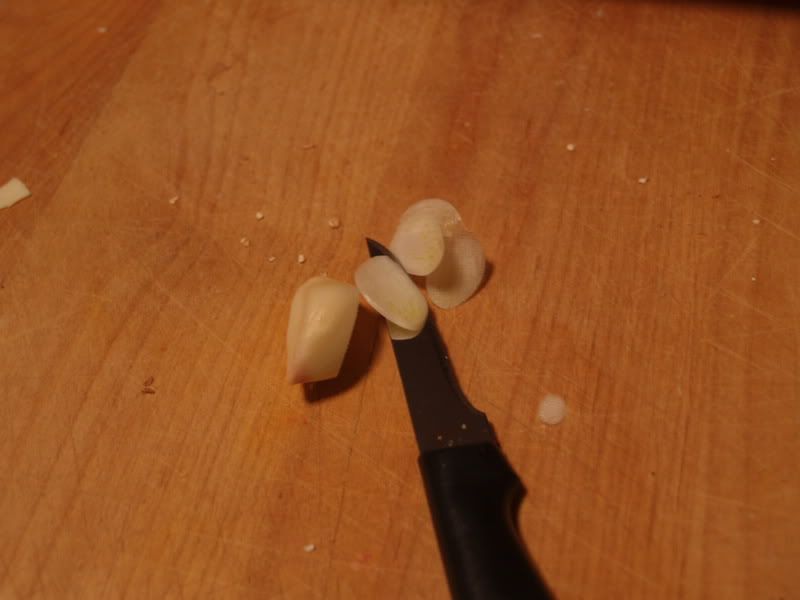 Slice up some Roma tomatoes.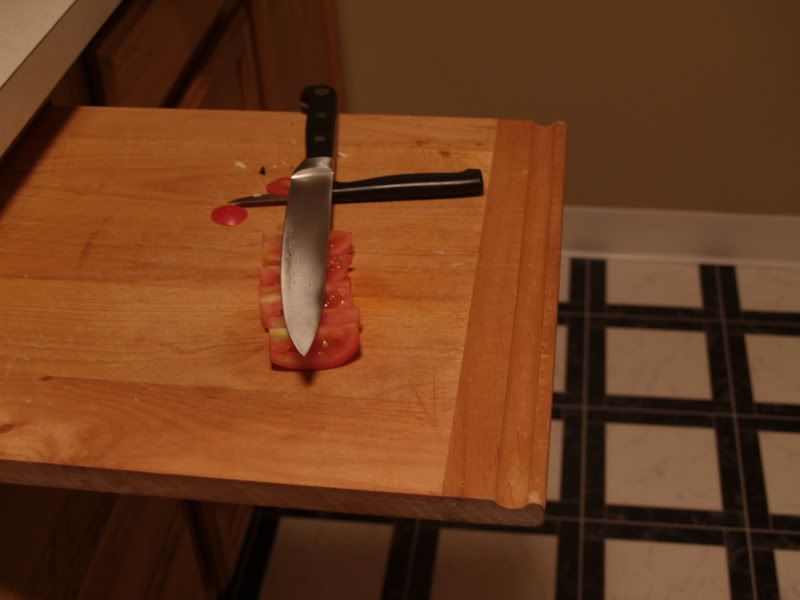 Add them to the tomato paste along with garlic, parsley, oregano, parmesan, and a cup of red wine. Put some balsamic in there too if you're really crazy :)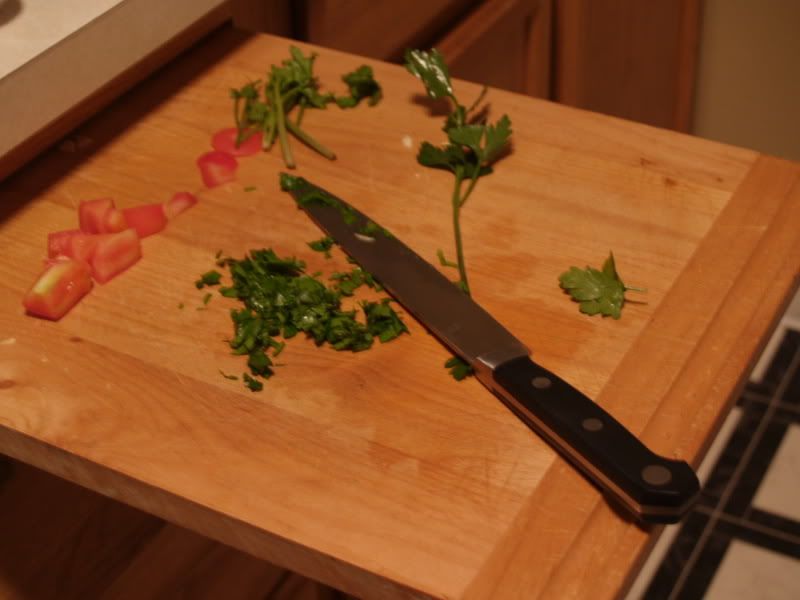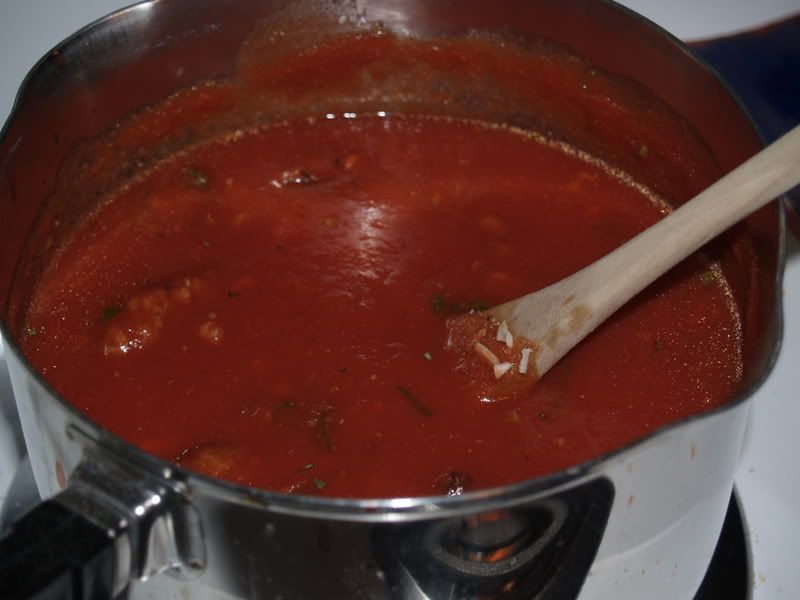 Add the spaghetti to a pot of boiling water and take your cooked meat and add it to the sauce. Set the sauce to low heat, I use setting 2. Wait for your noodles to cook and constantly stir the sauce to keep it from burning.
Add sauce and enjoy